MISSION and PURPOSE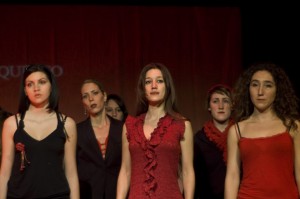 The mission of The Global Theatre Project is to utilize the art of theatre to activate the experience of responsible and empathetic global citizenship explored and expressed in ways that creates healthy local community.
Through a three-pronged structure of artistic excellence, community outreach and experiential education The Global Theatre Project envisions projects and programming which encourage the intellectual and creative capacity of all involved. We believe that a healthy society requires individuals who are active in their local world and aware of the larger issues which interconnect all living beings on this planet. Because of this, our work focuses both on specific social issues and on the development of an approach to theatre-making which innately supports strengthening individuals and relationships.
We recognize an historic necessity for Americans to both experience and demonstrate a passion and curiosity toward knowing the 'other.' And that this necessity, fulfilled, will help to develop individuals who can serve this world as informed and independent thinkers driven not by ignorance and fear but assisted through what we have identified as The Seven Whole Artist Elements: curiosity, passion, sensual development, connectivity, intellectual hunger, knowledge and the courageous action of creative expression and communication with others.
HISTORY



The Global Theatre Project is born of the work of President and Artistic Director, Bari Hochwald who co-founded and ran Florence International Theatre Company in Florence, Italy from 2005 through 2010.  The work, which focused on integration of the various communities of the city as well as that of visiting artists and US students, led to rapid growth and  involvement levels (please see our 'Impact' page).  Very quickly it became clear that this sort of innovative, yet simple interaction can have a powerful and enduring effect on the participants and the community alike(please see our 'In Their Words' page).
THE PRESENT AND THE FUTURE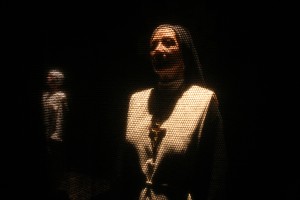 The time has come to now expand the work on a larger scale and to a broader audience internationally through the establishment of The Global Theatre Project.  By basing the organization in the United States and continuing to build on FITC's work in Florence, The Global Theatre Project, a US 501(c)(3) nonprofit corporation, seeks to launch additional projects and engage additional communities around the world.  The Global Theatre Project recognizes and addresses the importance of providing opportunities for American artists and students to engage internationally in a positive and collaborative way and to explore the full potential of live theatre and events to promote cross-cultural understanding.  In doing so, the work done abroad will be brought back to the US and shared in events which bring active attention to the importance of recognizing our global citizenship.
To receive information and upcoming news please join our mailing list