It's all about connecting now. Nothing else matters.
What we do, how we treat each other –
is offered in a direct experience of your own making with our current project.
The question we must ask and act upon daily is:
What World Can We Create Together?
Donate To The GTP
Essential questions:
How can we most contribute to the future of a planet that, as it becomes more global is also becoming more territorial?
What legacy can we leave our children and why are the arts so vital to their inheritance?
How can theatrical processes offer tools that assist individuals to both navigate and lead through this global landscape and their own neighborhoods?

The role of the arts has shifted in this century.  We are at the edge of a new conversation.  No one can stand on the sidelines as the social and political landscape shifts and changes.  Our children and university students must pro-actively stand with our artists in the center of this new reality.
---
Current Projects!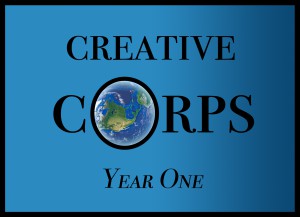 We launch Creative Corps in response to the immigration and humanitarian crisis on the southern border. Anyone with passion to make a difference, to connect with their community and to work toward changing the narrative about immigrants and refugees can participate. Click here to learn about Creative Corps and how you can take part!
With The GTP Institute our intention is to offer a powerful response through education and activism to this precarious moment in human history through a deep and inter-connected partnership with a leader in community renewal and societal health . . . Read More
---
Latest post from The GTP Blog:
It's now in the hands of the citizens of this nation and the world as to how we want to treat our neighbors. Those in power are clearly using the suffering of others to manipulate fear 'of the other.' Those who live amongst us and those who have no choice other then to flee violence, starvation, drought or war are mirrors of our very selves. We would likely connect to them through the history of our own family migration stories if we took the time to sit, ask questions, contemplate and share. This is what we are now asking you to do at events where you invite others to join you at tables throughout the coming year. . .
---
To join our mailing list please click here.