We are pleased and privileged to announce our special guests for
December 11 at 7pm
UPDATE: Mike Farrell also joins with our Amnesty Action in Act 3!
MIKE FARRELL is an American actor, best known for his role as Captain B.J. Hunnicutt on the television series M*A*S*H.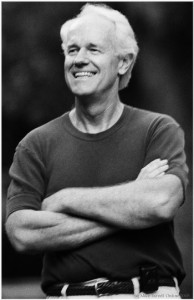 He was a producer of Patch Adams (1998) starring Robin Williams, and has starred on the television series Providence (1999–2002). He appeared as Milton Lang, the father of Victor Lang (John Slattery), husband of Gabrielle Solis (Eva Longoria) on Desperate Housewives (2007–2008). Mr. Farrell is an activist for many political and social causes. He has worked with Human Rights Watch, was on the Board of Advisors of the original Cult Awareness Network, and has been president of Death Penalty Focus for more than ten years, being the first person to be awarded their Human Rights Award, subsequently named after him, in 2006.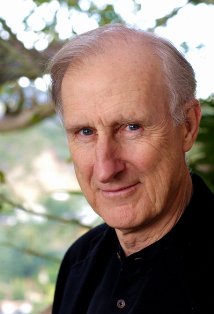 Born in Los Angeles but raised in Manhattan and educated at Middlebury College and Carnegie Tech, James Cromwell – the son of noted film director John Cromwell – studied acting at Carnegie-Mellon. He went into the theater (like both his parents) doing everything from Shakespeare to experimental plays. He started doing TV in 1974, gaining some notice in a recurring role as Archie Bunker's buddy Stretch Cunningham in "All in the Family" (1968), made his film debut in 1976, and goes back to the stage periodically. Some of his more noted film roles have been in Revenge of the Nerds (1984) and the surprise hit about a charming pig, Babe (1995). He garnered some of the best reviews of his career – many of which said he should have received an Oscar – for his role as a corrupt, conniving police captain in L.A. Confidential (1997). IMDb Mini Biography By: M.S. Burton <suburton@u.washington.edu>
Act Two: Panel Discussing the impact on civil rights and democracies when journalists suffer violent reprisal for reporting the truth
KALAYA'AN MENDOZA has been an activist, organizer and mobilizer for various issues ranging from Queer rights to Tibetan independence to anti-racist organizing and beyond. He is currently serving as Amnesty International-USA's Western Regional Field Organizer, coordinating with human rights activists in Southern California, Colorado, Idaho and Wyoming. Prior to working at Amnesty International-USA he was the Grassroots Coordinator for Students for a Free Tibet International during the Beijing 2008 Olympics campaign. In his role as Grassroots Coordinator Kalaya'an launched and coordinated numerous social network-based campaigns globally, utilizing social media platforms ranging from Facebook to Twitter to Youtube.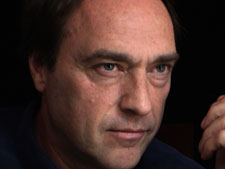 SANDY TOLAN is a journalist, teacher, and documentary radio producer. He is associate professor at the Annenberg School for Communication and Journalism at USC. He has reported in more than 30 countries, especially in the Middle East, Latin America, the Balkans and Eastern Europe. He has produced dozens of documentaries for National Public Radio and Public Radio International, and has written for more than 40 newspapers and magazines, including the New York Times, the Los Angeles Times, the Christian Science Monitor, USA Today, and The Nation. Much of his focus has been on land, water, natural resources, ethnic conflict and indigenous affairs. He has received more than 25 national and international honors, including two from the Overseas Press Club, the DuPont-Columbia Silver Baton, three Robert F. Kennedy awards for reporting on the disadvantaged, a Harry Chapin World Hunger Year award, and a United Nations Gold Medal award. He was a 1993 Nieman Fellow at Harvard University and an I.F. Stone Fellow at the Graduate School of Journalism at the University of California at Berkeley, where he taught international reporting.
In 2006 his students won the prestigious George Polk Award for their public radio series on the early signs of climate change – the first time students have received a Polk Award. Sandy is the author of The Lemon Tree: An Arab, A Jew, and the Heart of the Middle East (Bloomsbury, 2006), based on his award-winning documentary for NPR's Fresh Air about a Palestinian man, an Israeli woman, and their common bond: a stone home in the town of Ramla, between Jerusalem and Tel Aviv. The book was Booklist's "Editor's Choice" for best adult non-fiction book of the year. It was a finalist for the National Book Critics Circle Award, and received the 2006 Christopher Award. His first book, Me and Hank (Free Press, 2000), which the New York Times called "a solid hit," is an exploration of heroes and race relations in America through the experience of baseball slugger Hank Aaron.
More information on ESPECIALLY NOW: Create the World Together