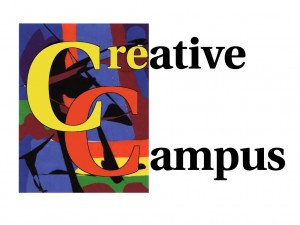 The Creative Campus Global Initiative originated with the work of Florence International Theatre Company engaging hundreds of U.S. and other visiting students in relation to the local community of Florence. (please see our Impact Page)
Under The Global Theatre Project the initiative allows us to create a replicable template on global issues for creative student engagement with the local community of artists and residents in which they study and live.
Creative Campus was an initiative which began following the 104th American Assembly of the Association of Performing Arts Presenters, held in March 2004.  Since that time colleges and universities throughout the United States have connected their schools on campus to each other and to the local communities through creative projects. Our Artistic Director explored the question of the Creative Campus during her time at Syracuse University.  In bringing this question to a global environment we believe we are initiating a logical next step with the Creative Campus movement: how can we effect our international relationships built through collaborations with our artists and students in local engagement abroad and at home?
The concern of The Global Theatre Project is the need for active and imaginative participation of students in their world and with their communities.  We believe that this participation allows them to develop relationships and understandings which will expand their views as global citizens, bring unquestionable value back to their lives as well as leave a lasting impression with those they include in their work.
We invite you to read what former Creative Campus students felt about their experience.
These will include the already successful models of: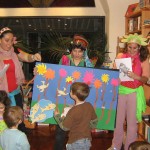 The English Spettacolare! project
Working with children through theatre workshops and performances to 'activate' their English language skills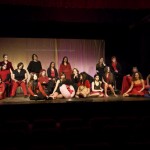 The V-DAY international project
Working with the V-DAY headquarters in NYC to promote awareness of violence against women and girls through bi-lingual theatrical and educational events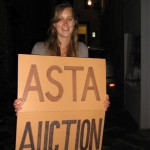 The Student Generated Event
Multi-disciplinary events created around themes or issues of local concern to the community.  Pictured here: US art and business students created an 'Elegant Auction' to raise monies for victims of the Abruzzo earthquake in partnership with local professional classical musicians.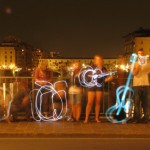 Art Crawl
Night time photographic and 'Light Graffiti' events to counter-act binge drinking and 'pub crawl' environments popular where large populations of students study internationally.
For more information please contact us.