Creative Corps is a collective of international artists and creative thinkers committed to active and healthy global citizenship through community engaged collaborative theatrical projects.
To join please contact Artistic Director, Bari Hochwald at bhochwald@theglobaltheatreproject.org
Creative Corps will inspire and encourage Creative Community Leadership committed to exploring and deepening the skills and understanding of:
Curiosity about other people, cultures, languages, races at home or abroad
Knowledge for how to develop projects on The GTP 3-tiered level of artist-student-community
Continual expansion and honing of personal art and artistic expression (Whole Artist)*
Personal spiritual practice that 'establishes within yourself the vision and the calling'
Honing the definition and articulation of their passion and social justice position
Seeking knowledge from multiple sources of news: local, national and international
Seeking unique partnerships and multi-level collaborations which bridge and strengthen communities
Enthusiasm for mentorship development
Asking questions, questions and more questions
Advocating for the growth of Creative Corps
Participating in the Creative Corps community
Members of Creative Corps will commit to no less than leading one project per year of any size either individually or in partnership with other Creative Corps Members with the goal of impacting (directly and indirectly) 500 members of their community.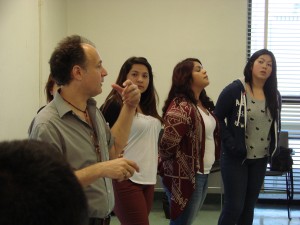 Members will guide those in their community to expand their sense of individual power and purpose and deepen their sense of connection and responsibility to the local and global family. They will offer a process and community in which to have faith. Creative Corps is an open society – which hopefully will grow into a movement – demanding the beauty of life and living be returned to man by man's own heart, hand and mind.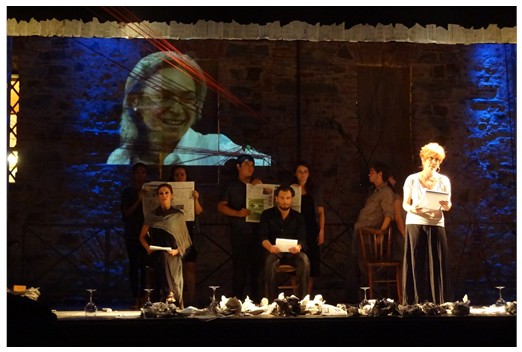 It has been our experience that individuals and communities are hungry for opportunities to engage and express themselves when given the opportunity. As well, they are looking for connections of relevance in which to hone and evolve their personal passion. A Creative Corps member in developing a project within a community will:
identify an issue of concern
articulate an initial project concept
identify individuals/organizations within their community which address this concern as partners
share project concept with fellow artists and community members for further development
seek to fold in marginalized and centralized individuals within their community
involve youth (defined as children through university) in the work
guide and follow an evolving process of project development, individual support and collaborative effort
share project and process publicly both live and through social media
celebrate the collective and individual accomplishments mined through the process
identify and support potential Creative Corps members and layout plan for further project development
If the above is intriguing to you we would like to come to know you.
Please contact Artistic Director, Bari Hochwald at bhochwald@theglobaltheatreproject.org