The following Artist-Educators are some of the individuals working with The Global Theatre Project at home and abroad.
Resident Designers, Evan Bartoletti and Lisa Lechuga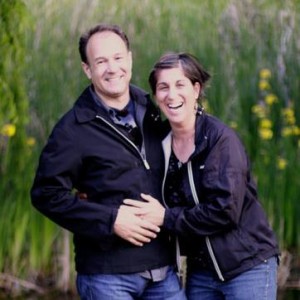 Mr. Bartoletti has over 15 years experience as an award-winning artist and designer creating commercial and theatrical productions. He is accomplished in the conceptualization and implementation of designs for a variety of venues and budgets. Professional training at the Art Center College of Design and UCLA's School of Fine Arts with internationally recognized artists informs every aspect of his creative process. For over 12 years he has instructed and worked with young people continuing a tradition of mentoring that he received as a young artist. Mr. Bartoletti's solid background and training in fine arts allows him to work in a variety of media and environments.
Ms. Lechuga has over 15 years experience in the field of art and design. She holds a Bachelors of Arts from C.S.U.L.B., and an M.F.A. in Scenic Design from U.C.L.A. Her diverse experience includes working for companies such as UCLA's Theater Department as their senior scenic artist, as well as a teaching assistant for a course offered in collaboration with Walt Disney Imagineering or the Hollywood bowl as guest designer with partner Evan A. Bartoletti. Ms. Lechuga's versatile artistry and talent can be seen in her mask making for Deaf West Theater, or giant puppets at the Gene Autry Museum, as well as props for Virginia Avenue Project (playmaking and mentoring for at risk youth).
Playwriting, Victor Bumbalo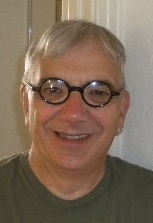 Mr. Bumbalo is an award-winning playwright whose plays have been produced worldwide.He is the recipient of an Ingram Merrill Award for playwriting. After attending Plattsburgh State University for his undergraduate degree, Bumbalo was awarded a fellowship to Bennington College where he received his M.A. His play, Niagara Falls, followed its Off-Broadway run with subsequent openings in over fifty cities throughout the United States, England, and Australia. Adam and the Experts opened to critical success Off-Broadway and has had numerous productions in the United States and Canada.
A number of Bumbalo's plays are published, including Questa, Niagara Falls, and Adam and the Experts by Broadway Play Publishing. Tell appears in an anthology, Gay and Lesbian Plays Today, published by Heinemann Educational Books, Inc., and Show is included in The Best American Short Plays, published by Applause Theatre Book Publishers. Kitchen Duty and After Eleven in NIAGARA FALLS AND OTHER PLAYS published by Calamus Books. What Are Tuesdays Like? appears in The Actor's Book of Plays published by Penguin Books.
Bumbalo is proud to say he was one of the original members of The Gay Men's Health Crisis (GMHC) in New York City.For five years he headed a team of volunteers who cared for people with AIDS.Bumbalo was a finalist for the Lambda Literary Award both in 2007 (for Questa)and in 2008 (for Niagara Falls). After ten years of study, he was fully ordained as a Zen priest in 2004 and is a member of the International Buddhist Meditation Center in Los Angeles. He is the founder and president of the Robert Chesley Foundation, which honors gay and lesbian playwrights.
Creative Campus and Integrative Expression: Elisabetta Caiani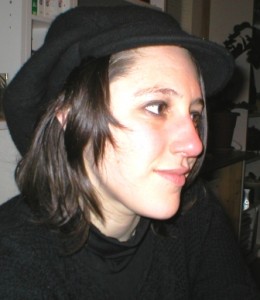 Ms. Caiani studied anthropology and international education at the  Faculty of Humanities of Università di Siena.  Her thesis explored the methodology and application of game playing in intercultural education. She continued her education in this area and firmly believes in the approach of art as a game for developing healthy channels for communication and interaction.  Ms. Caiani has an eclectic theatrical training that ranges from street theater (mime, clown) to more traditional theater. In particular, she works in the area of exploring the relationship between theater and those who belong to more marginal groups of our societies (prison, disability, cultural integration). For ten years, she has been offering theater workshops for children, working with  various institutions of Florence.  Holding the position of Creative Campus Coordinator since 2008 her various projects have included the guidance and oversight of 'What is the Future of Florence' at the prestigious Festival della Creatività of Tuscany and 'All Eyes on You' which brought attention to violence against women locally and internationally at Casa della Creatività.  Additionally Ms. Caiani is Coordinator of English Spettacolare, a project in collaboration with Florence International Theatre Company which activates the English language through  theater for both Italian children and adults and is cross-involved with students from Creative Campus.  Ms. Caiani is also co-founder of 'Sconfinando' which promotes unique and creative activites in the Tuscan region through tours and events as well as teaching within the schools and museums of the area.  Sconfinando is an associative collaborator with The Global Theatre Project.
Playwriting: Dominique Cieri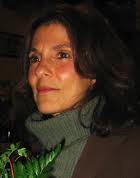 Ms. Cieri is a playwright, teaching artist, and member of the Dramatists Guild. She is the recipient of the Mid Atlantic Arts Foundation and New Jersey State Council on the Arts Individual Playwriting Fellowship 2003, and 2009. A graduate of Rose Bruford College in Kent, England, and the recipient of the State University of New York Chancellor's Medal of Excellence for Scholarship and Creative Activities, Ms. Cieri holds an MFA in Creative Writing at Goddard College, Vermont. Ms. Cieri's plays: Pitz & Joe, For Dear Life, Last Kiss, Defining Words, Count Down, and, Safe have been produced and developed in New Jersey, New York, Chicago and Los Angeles. Pitz & Joe is currently under contract with Warner Brothers with Josh Brolin. Her Essays on Arts and Education have been published in the New York Times, and Teaching Artist Journal. Dominique teaches the adaptation of nonfiction based on the Holocaust for the stage at Yavneh Academy in New Jersey where she also developed teaching curriculum (From the Attic to the Classroom to the Stage) published by the New Jersey State Council of the Arts. Additionally she has taught at the Craig School where she has developed curriculum in playwriting with learning disabled students in the 4th, 5th and 6th grades. The scope of Dominique's work has touched on a wide variety of populations which range from abused and neglected girls, boys at risk in juvenile justice programs as well as 17 years of workshops for artists and educators aTi (Artist Teacher Institute). She has been designing and teaching playwriting and theatre workshops for numerous arts organizations, including, Theatre for a New Audience, Playwrights Theatre of New Jersey, The Juvenile Justice Commission, The New Jersey State Council on the Arts, and Artist Teacher Institute with Arts Horizons. Dominique received the New Jersey Theatre Alliance Applause Award, 2010, for her artistry and dedication. Current projects include the implementation of her work for addressing bullying through the art of playwriting; a year-long commitment to the development of new work from grant monies received by Playwrights Theatre of New Jersey through the New Jersey Arts Council for the program 'Women's Playwrights Project.'
Creative Corps Coordinator, Liz Fenning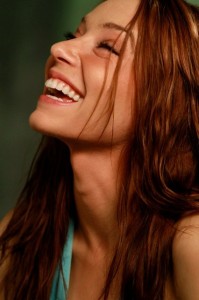 Ms. Fenning began her stage work with Bread and Puppet Theater Company, stilt walking, performing dance, and building conceptual puppetry, received training with the University of Rome's Village Experience, with focus on Commedia dell'Arte and Italian, and afterwards attended Carnegie Mellon University, where she received her BFA. During her time at university, she participated in two year post as assistant director of Homestead's Growing Theater for At-Risk Youth, and assistant directed and taught physical theater/voice, as faculty associate of Northwestern University's NHSI pre-college program.
She has also appeared in the film, web, theater, and television productions of the Seth and Avi Show, Lucid, Just for You, Nightmare, Everything Will BE Different, Ghost Machine, Missionary Positions, Angels in Paradise, Fixed Income, Espionage for Dummies, performed live hosting for MSNBC, participated in street theater/clowning for Cirque du Soleil's Theater Mama, and most recently, starred in the teaser for The Sickness, with executive producer Clive Barker. She can also be found singing jazz with the Blue n' Green, in smoky clubs around Los Angeles.
She has taught North Hollywood's YMCA's Early Childhood Creative Movement classes, served as direct staff, lead therapist, and associate clinical supervisor for Autism Response Team, directed exercise and activities classes at Hancock Park Rehabilitation for post-operative and low-function residents, is a member of the Echo Theater Company and Theater Elysium for Los Angeles children's hospital performances, teaches workshops/assists with programming for Peapod Academy, for At-Risk and foster youth, and serves as instructor for Actors for Autism.
Director of Music: James Gray
Mr. Gray received his BA (Hons) (First-class Honours) and his MA from The Open University in Milton Keynes, United Kingdom.  He received his LTCL as a performer and his LTCL as a teacher from Trinity College of Music, London.  He was awarded his LRAM from The Royal Academy of Music, London.
International music competition has awarded him the Grand Prix d'Honneur (chamber music) 85éme Concours International de Musique Léopold Bellan, Paris.
Mr. Gray studied the piano with Maria Curcio in London, and continued his studies with Ivan Moravec at the Academy of Fine Arts in Prague. He also studied at the Royal Academy of Music in London and, on an Italian Government scholarship, carried out research at the Centro Studi Musicali Rinascimentali, Florence. Areas of special interest include: Florentine Monody; English Ayre/Cavalier Song; late 19th century French Mélodie; 20th Century English Song; (Classic) Ragtime.
He was guest director of the Prague Madrigalists 1980-81 (Berlin-TV début 1981) before moving to Germany to work as a repétiteur at the National Theater Mannheim. His subsequent move to Italy reflected his growing interest in Italian baroque music, and early engagements at the La Chaise-Dieu Festival 1984 (French TV), and at the Domenico Scarlatti Tercentenary celebrations 1985 (Radio Madrid, Spanish TV) have led on to regular appearances throughout mid-and Eastern Europe. His recordings include: Domenico Scarlatti 'Unpublished Cantatas'; Monteverdi 'Lamento d'Arianna' etc ('Grand Prix' Académie du Disque Français); Benedetto Marcello 'Unpublished Vocal Works'. In addition to his role as Director of Music, Mr. Gray directs Horti Annalenae (1989) (Baroque), and leads the Mayfair Quartet (2004) (Ragtime).
In 1994 he co-founded the youth orchestra L'Orchestra Sinfonica di Firenze (general secretary 1994-97) and from 1995-2002 he was in charge of vocal studies at the Istituto Diocesano di Musica Sacra.
Italian and Historical Culture of Florence: Alessandro Grisolini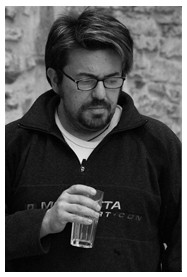 Mr. Grisolini was born in Florence and received his degree at the Università di Firenze in Foreign Languages and Literatures.
Currently he is a teacher of acting techniques at the Florence University of the Arts.  He works as Director of the theatre Company "Gruppo Laboratorio Teatro" in Florence since 2009.  He founded the Oltrarno theatre company where he was in residence as playwright and performer.  He recived the award of 'best comedy' from the San Mauro a Signa theatre contest for his work during this period.  From 2007-2011 he worked in collaboration with Florence International Theatre Company in the areas of performance in their productions and leading educational workshops and cultural activities for adults and children.  Mr. Grisolini founded, along with Bernard Vandall, the Teatrolà non-profit Cultural Association whose goal is to develop art through the exploration of different cultures.  He has been employed by the Regione Toscana as an educator of 'animation' techniques and activities for the development of professional theatre artists.
He can also be seen on the stage of the Maggio Musicale Opera as a theatre actor in mime in their opera productions.  His love of working with children is expressed as a teacher of theatre techniques for children in kindergarden and primary school.  He also performed with the children's theatre company Arc en Ciel in Florence for several years.  Mr. Grisolini created, organized and directed shows, concerts and happenings in Italy, Canada and Japan which included: The House of Santa Claus in Florence, Pinocchio Puppet Festival in Florence, Opera concert in Saitama, Japan, Puppet shows in Montreal and Chicoutimi, Canada.
He has taught English in the Italian school system for 7 years and works as an interpretor and guide for tourist groups in Italy, Europe and Canada.  He has taught Italian privately for over 10 years as well as in the public school system for the Comune di Firenze in collaboration with the Centro Internazionale Giorgio Lapira.  Early in his career he was a reporter for the major Florence newspaper, La Nazione.  Mr. Grisolini is director and producer of a documentary on gay marriage and adoption in Quebec, Canada, which has been shown in movie festivals and political meetings such as Florence Queer Festival and Festival of documentaries Libero Bizzarri in San Benedetto del Tronto.
Artistic Director: Bari Hochwald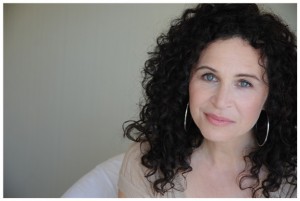 Ms. Hochwald received her Bachelor of Fine Arts in acting from Syracuse University and completed graduate studies at the American Repertory Institute for Advanced Theatre Training at Harvard University where she received her professional status as a member of Actor's Equity. Additionally, she is a member of the Screen Actors Guild and the American Federation of Television and Radio.
As an actress in the United States she appeared in regional theatres throughout the country including the premiere of Dominique Cieri's Pitz and Joe and Andrei Serban and Julie Taymor's production of The King Stag by Carlo Gozzi.  In Los Angeles, she served as Associate Artistic Director of fofo, a critically acclaimed post-modern theatre company.  She has worked in the development of over 50 new plays, and was nominated and awarded for her performances with The Drama Critics Circle Award, The Garland Awards, the Maddy Awards and the L.A. Weekly Awards. She has Guest Starred on numerous major US network television productions including: NYPD Blue, Desperate Housewives, Star Trek – Voyager, Enterprise and DS9,  as well as starring in several independent films.
Her plays Spring's Awakening, The Jazz Dancer and The City have been produced in Los Angeles.  The solo play, Net Worth premiered at the Edinburgh Fringe Festival in Scotland to critical acclaim.  As an educator Ms. Hochwald instituted the theatre program in acting and playwriting at Florence University of the Arts where she taught for 4 semesters.  She has taught creative writing, scene study and audition technique both in Italy and Los Angeles.
Ms. Hochwald co-founded Florence International Theatre Company which she ran for 4 seasons.  In Florence she developed educational and community programming including English Spettacolare! which 'activates' English for Italian speakers; the Creative Campus initiative for university students; annual participation in both the European Union's Day of Memory for the Holocaust and Eve Ensler's V-Day for Ending Violence Against Women.  Her directing credits include Alla Morte, An Exploration and Dance with Death, developed with Joe Seeley; The Eight: Reindeer Monologues by Jeff Goode; Sewer's of L'vov created by Dominique Cieri; The Fantasticks! by Tom Jones and Harvey Schmidt; I Never Saw Another Butterfly, an original compilation of work from the children of Terezin concentration camp and other sources, for the Day of Memory 2008.  In Los Angeles her directing includes the first West Coast presentation of 'Being Harold Pinter' in support of The Belarus Free Theatre with Ed Harris and James Cromwell, and the US premiere of 'A Stubborn Woman: a Theatrical Memorandum on Anna Politkovskaya' by Stefano Massini which was performed bilingually (originally staged for Estate Firenze Festival, Florence).
Resident Designer – Trui Malten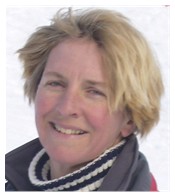 Ms. Malten moved from her native Holland to the USA in 1988 where she studied design at the Yale School of Drama: Lighting design with Jennifer Tipton and Set design with Ming Cho Lee. In 1993 she graduated with a Masters of Fine Arts from Yale University.
She has designed more than ninety productions of theatre, dance, opera and musicals, both sets and lights, in Europe and in the United States. Four years ago she moved with her family to Florence. Her most current credits are: Lighting Design for the following productions of Giancarlo Cauteruccio, artistic director of the Teatro Studio in Scandicci and director of the Krypton Theatre Company: Ubu C'e –an adaptation of Pere Ubu by Alfred Jarry, currently touring Italy; Big Bang/In Care, written by Lina Prosa, acted by Patricia Zappa Mulas, performed at the Cantieri alla Zisa in Palermo and La Marche by Bernard Marie Koltes, with set designs by Francois Koltes, performed at the Teatro Goldoni in Palermo, both produced by Progetto Amazzone; Fame and Panza, Crianza, Ricordanza, two series of monologues by Giancarlo Cauteruccio; Il Trittico Beckettiana, 3 shorts by Becket: Act Without Words, Not I and Kraps Last Tape, currently touring Italy; Medea, by Corado Alvaro, co-directed by Cauteruccio with Maurizio Scaparro, starring Irene Papas, produced at the Teatro della Pergola in Florence for the Festival: Voci di Europa.
She was Associate Lighting Designer to Steve Strawbridge for the Italian production of Souls of Naples by Eduardo di Filippo, directed by Roman Paska, starring John Turturo at the Teatro Mercadante in Naples.   At the Festival Fabbrica Europa in Florence she was the Technical Coordinator of the dance productions of the International Fabbrica for Choreographers both in 2004 and 2005 and in 2006 she coordinated the festival's dance productions at the Teatro Cantiere Goldonetta. These past two summers she designed sets and lights for Angels in America, both The Millennium Approaches and Perestroika by Tony Kushner, directed by Karen Lordi and produced by the Pendragon Theatre in upstate New York.
Commedia dell'Arte: Massimo Malucelli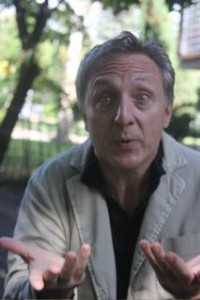 Mr. Malucelli graduated with a degree in poetry and philosophy from the Università di Bologna with highest  honors.  His thesis was on the analysis of the plot structures of the Commedia dell'Arte.  He then devoted himself to acting following Sandra Seacat, Francesca de Sapio, Giuseppe Perruccio (all within Italy), Julie Garfield (of New York, "Actors' Studio"), Richard Haisma (New York), Nichita Michalkov (Russia), Massimo Baicchi, Antonio Fava (Commedia dell'Arte and Comical Techniques). He studied singing and vocal techniques with Candace Smith, Barbara Hurt, Mechtild Kertz (USA, Germany) Roy Hart Theatre, Matilde Marullo (France, UK, Italy). He also studied mime with Nicolas Cincone, Yves Lebreton, Jilles Cuollet (USA, France).
His teaching experiences include the "Theatrical Culture Courses" and the lab "From Improvisation to Text" of Reno Quartier in Bologna; the international workshops "Improvis-Actor", "Music-actor", "Commedia dell'Arte and Comical Techniques" in which students from all over Europe and USA took part; and the lab "From Improvisation to Text" in Ferrara (for 12 years).
His collaborative works extends to the Royal Chair of Bologna University (D.A.M.S.) and Ferrara University.  Additionally he has offered workshops, seminars, lectures, show-lessons such as "Communication" and "Directing" ("I.F.T.S." courses for "Video Communication and Multimedia Expert"), in collaboration with E.C.A.P. and C.A.R.I.D. (Ferrara University); "Dramatization and Creative Writing (Course for "Video and Multimedia Operator") in collaboration with C.A.R.I.D. (Ferrara University); and has been a "Guest Artist" and teacher at "Drama Summer School" Kilmarnoch, East Ayrshire Council, Glasgow, Scotland, as well as a teacher of "Electronic Scene and Digital Theatre" at the Liberal Arts of Ferrara University.
Puppet Master: Bernard Vandal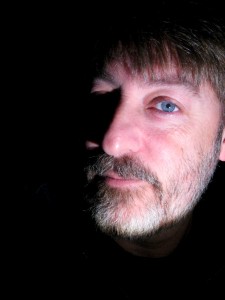 Writer, actor, director, puppetteer and theatre teacher, Mr. Vandall studied radio and advertising at Media Art and Technology institute in Jonquière (Saguenay), Québec, Canada.  As a founding member of Groupe Sanguin, a popular 80's comedy troupe in which he was at once actor, comic and writer, he has toured Québec, Ontario and New-Brunswick, written and produced short humoristic radio segments for CKOI-FM Montréal, and appeared on countless TV shows like the Société Radio-Canada broadcast.  Back in Saguenay as a freelance actor for six years, he wrote material for Télé-Québec children's programme Les 100 Watts and received a Québec Ministry of Culture grant for one of his three youth-oriented plays, Vilain.  The Théâtre de la Suggestion, of which he is a founding member, has staged three of his plays, two of which were presented as part of the Montréal and Jonquière edition of the 20 Jours de théâtre à risque fringe-theatre festival.  He has been a member of the Centre des Auteurs Dramatiques (CEAD) since 1997.  He has written a comedy for the renowned puppet theatre company of Montréal, La Dame de Coeur.  He participated in the Festival Mondial des Théâtres de Marionnettes de Charleville-Mézières, in France with …Et la Bête and in the off festival with Le bal au nez rouge.  He founded Les Productions Singulières in 2002 and he has been a member of the TeatroLà in Italy, which he helped found in 2005.  He wrote C'est notre histoire for the French theatre company ARK-KAÏK.
He has been a member of the Association Québécoise des Marionnettistes (AQM), UNIMA-CANADA since 2002 (in the Administration Council for two years) and a member of the Société des Auteurs et Compositeurs Dramatiques (SACD) since 2005.
In Italy he played in English in two productions of the Florence International Theater Company.  He presented his one man show Salami-Salami (Le bal au nez rouge) and created many productions with the TeatroLà presented in Tuscany, other areas of Italy and in Québec, Canada.  He co-directed two videos Amore Montréal and Qu'ils soient heureux jusqu'à la fin des temps presented at the Florence Queer Festival and at the International documentary Festival Libero Bizzari in San Benedetto del Toronto, Italy.  He won the Riart-Eco 2007 prize in Florence for his Messaggio nella bottiglia piece of art. He makes puppets and scenery for many Florentine theatre companies
He has been teaching theater since 1992, first in Québec and currently at the French Institute of Florence (since 2009).