To stay updated on all upcoming projects and opportunities please  join our mailing list or to support us please make a donation.
President and Artistic Director, Bari Hochwald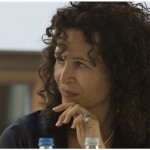 Ms. Hochwald began her career as an actress in regional theatres throughout the United States.  On television she has been seen as a Guest Star on major US television productions.  In 2005 she successfully introduced the concept of a resident English language international theatre organization to Florence, Italy when she co-founded Florence International Theatre Company.  As Producing Artistic Director at FITC for four seasons she developed performances, projects and initiatives which focused on bringing together the various and separated communities of the city.  To this end, she developed the Creative Campus program which integrated US students with the residents of Florence through creative projects; introduced the participation of US students in Tuscany's Festival della Creatività; instituted FITC's participation in the European Union's Day of Memory for the Holocaust (for which she received a developmental grant from Rothschild Europe Foundation); instituted 'V-Day Firenze' in 2008 which brought residents, U.S. students and professional artists together in bilingual events to raise money and awareness to violence against women and created the English Spettacolare! programming which uses theatre to 'activate' English for children and adults.   In addition Ms. Hochwald directed many of the productions for FITC focusing on reflecting the internationality of Florence by working with local and visiting artists.  Her work as a playwright has been developed at the GeVa theatre, Syracuse Stage and The MeT Theatre with full scale productions in Los Angeles, Syracuse, Florence and Edinburgh, Scotland where her solo play 'Net Worth' premiered to rave reviews at the 2005 Fringe Festival. As President and Artistic Director of The Global Theatre Project, Ms. Hochwald intends to incorporate the experiences, observations and insights of her career as artist, producer, educator and arts advocate to focus on the innate value of international collaboration, mentorship and community engagement through theatre productions, multi-disciplinary creative projects and live events.
Gary Kelman is currently a Vice President in Wealth Management at Ameriprise Financial Services and has been a part of the investment industry since 1997. He has also worked for organizations such as Morgan Stanley and UBS Financial. Gary's previous career was in Healthcare, establishing onsite corporate preventative health programs as a National Sales Director. He worked for companies such as Health Net and Staywell Health Management.
Originally from the East Coast (NJ), he has resided in Southern California since 1985, for the last 25 years in Moorpark. His children are: Joshua, Hannah, Micaela and Ben. He was President of the Moorpark Little League for several years, and has coached his kids in both Baseball and Soccer for many years. He also volunteers and contributes to various local faith based groups and health oriented community events that support larger national non-profit organizations and has been more active in supporting a few recent endeavors besides the GTP, including: the Moorpark Foundation for the Arts, and the ALS Association-Golden West Chapter.
In his spare time, he actually enjoys traveling, hiking, running and eating! Not necessarily in that order…
Nick Askelid, Treasurer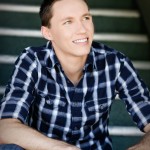 Nick Askelid, a California Certified Public Accountant, is currently attending the University of Southern California toward a Masters in Business Administration. He is a graduate of the University of California, Los Angeles with a Bachelor of Arts in Business Economics, a Minor in Film, Television and Digital Media and a Minor in Accounting.
He works for Andersen Tax as a Senior Associate in Private Accounting Solutions where he acts as liaison between client and upper management on various multi-million dollar engagements.
During his free time, he can be seen performing in parades and shows throughout The Disneyland Resort in Anaheim, CA.
Founding Secretary, Member, Mitchell Ryan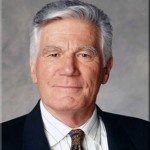 After serving in the Navy, Mr. Ryan began his acting career in local theaters in Louisville, Kentucky. He then moved to Virginia, where he worked for the state theater company at the Barter Theater, performing in 40 plays.  In 1957, Mr. Ryan relocated to New York, where he lived for 12 years.  While in New York, he racked up many Broadway credits, including roles in The Price, Othello, Moon for the Misbegotten, Baal, Wait Until Dark, Iphigenia in Aulis and Medea.  The western, Monte Walsh, with Lee Marvin, brought Mr. Ryan to Hollywood in the late 1960s.  In 1974, he started the Los Angles Actors Theater with Ralph Waite, serving as managing director and acting in many of their productions, including Anthony and Cleopatra.  Mr. Ryan has had a very successful career on the big screen, having appeared in more than 50 films, including Liar, Liar with Jim Carey, Grosse Point Blank, The Friends of Eddie Coyle, The Hunting Party, Halloween VI, Judge Dredd, Lethal Weapon, and The Rules of the Game.  His television roles have been equally plentiful, with numerous telefilm and series credits: Life of the Party, Dharma & Greg, Dark Skies, The Practice, Wings, Of Mice and Men, NYPD Blue, Julie Farr, MD, Robert Kennedy and His Times, and Majority Rule.  Mr. Ryan has served on the Screen Actors Guild Board and served as president of the Screen Actors Guild Foundation for nine years.
Board Member, Judith Scarpone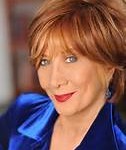 Judith is an actress of theatre, film and television. Among her hundreds of theatre productions, her work includes the broadway production of 'The Twighlight of the Golds' at the Booth Theatre, performances at The Kennedy Center,The Hartman,Pasadena Playhouse,The Paramount,Walnut Street,Marines Memorial Theatre,Syracuse Stage,GeVa, Whole Theatre Co.,Bergenstage etc. In Los Angeles she has been seen at Boston Court,The Odyssey,The Hayworth,The Court,The Coronet, The Canon,The Hudson,The Open Fist,The Road. On television Judith has starred in several made-for-tv movies, guest starred on episodics and was a series regular on the Showtime production, 'Bedtime.' Her film work includes 'Everybody Wants to be Italian, 'The Manual' and 'Divorced White Male.' She is a part of The GTP Artistic Core having performed both in Florence and Los Angeles on various events and productions.
Liaison & Director of Public Relations, Florence, Clelia Marmugi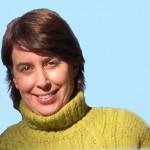 Ms. Marmugi spent her childhood in NYC and then moved to Milan, Italy where she studied Greek and Latin (Classical Studies) and German, Russian, Slavic Philology and Linguistics at the Università di Firenze. Her main interests have always been languages and public relations along with fencing, a lifelong passion, and music. She has been living in Italy for more than 30 years and has extended experience in various fields such as translating, teaching English, working with international companies such as Intercultura (the Italian branch of A.F.S.-American Field Service- international student exchange program) and is presently vice president of the Children's Lending Library of Florence.
Creative Campus Coordinator (Florence), Elisabetta Caiani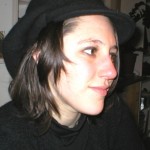 Ms. Caiani studied anthropology and international education at the  Faculty of Humanities of Università di Siena.  Her thesis explored the methodology and application of game playing in intercultural education. She continued her education in this area and firmly believes in the approach of art as a game for developing healthy channels for communication and interaction.  Ms. Caiani has an eclectic theatrical training that ranges from street theater (mime, clown) to more traditional theater. In particular, she works in the area of exploring the relationship between theater and those who belong to more marginal groups of our societies (prison, disability, cultural integration). For ten years, she has been offering theater workshops for children, working with  various institutions of Florence.  Holding the position of Creative Campus Coordinator since 2008 her various projects have included the guidance and oversight of 'What is the Future of Florence' at the prestigious Festival della Creatività of Tuscany and 'All Eyes on You' which brought attention to violence against women locally and internationally at Casa della Creatività.  Additionally Ms. Caiani is Coordinator of English Spettacolare, a project in collaboration with Florence International Theatre Company which activates the English language through  theater for both Italian children and adults and is cross-involved with students from Creative Campus.  Ms. Caiani is also co-founder of 'Sconfinando' which promotes unique and creative activites in the Tuscan region through tours and events as well as teaching within the schools and museums of the area.  Sconfinando is an associative collaborator with The Global Theatre Project.

Creative Corps Coordinator (Los Angeles), Liz Fenning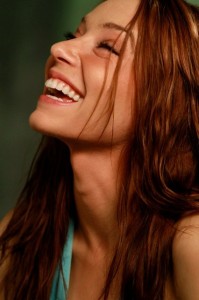 Ms. Fenning began her stage work with Bread and Puppet Theater Company, stilt walking, performing dance, and building conceptual puppetry, received training with the University of Rome's Village Experience, with focus on Commedia dell'Arte and Italian, and afterwards attended Carnegie Mellon University, where she received her BFA. During her time at university, she participated in two year post as assistant director of Homestead's Growing Theater for At-Risk Youth, and assistant directed and taught physical theater/voice, as faculty associate of Northwestern University's NHSI pre-college program.
She has also appeared in the film, web, theater, and television productions of the Seth and Avi Show, Lucid, Just for You, Nightmare, Everything Will BE Different, Ghost Machine, Missionary Positions, Angels in Paradise, Fixed Income, Espionage for Dummies, performed live hosting for MSNBC, participated in street theater/clowning for Cirque du Soleil's Theater Mama, and most recently, starred in the teaser for The Sickness, with executive producer Clive Barker. She can also be found singing jazz with the Blue n' Green, in smoky clubs around Los Angeles.
She has taught North Hollywood's YMCA's Early Childhood Creative Movement classes, served as direct staff, lead therapist, and associate clinical supervisor for Autism Response Team, directed exercise and activities classes at Hancock Park Rehabilitation for post-operative and low-function residents, is a member of the Echo Theater Company and Theater Elysium for Los Angeles children's hospital performances, teaches workshops/assists with programming for Peapod Academy, for At-Risk and foster youth, and serves as instructor for Actors for Autism.
The Global Theatre Project Artist/Educators can be found by clicking here
Fundraising Consultant
Kathy Kramer
Board of Directors
President, Bari Hochwald
Secretary, Gary Kelman
Chief Financial Officer/Treasurer, Nick Askelid
Member, Mitchell Ryan
Member, Judith Scarpone
Founding Board Member
Noreen Halpern
Kevin Murphy
Advisory Board/USA
Lisa Bishop
Mike Farrell
Asaad Kelada
Joff Masukawa
Murray Mednick
Advisory Board/International
Anna Bjorkman, Kivinna Till Kivinna (Sweden)
Daniele Lauria, Studio Lauria (Italy)
Academic Advisory Board
Tom Blomquist, Professor, California State University, Long Beach
Adam Weinberg, President, Denison University