The GTP is thrilled to announce our dedicated ensemble, giving their time and talents to the US Premiere of our bilingual presentation:
A STUBBORN WOMAN: A THEATRICAL MEMORANDUM ON ANNA POLITKOVSKAYA
BY FLORENTINE PLAYWRIGHT STEFANO MASSINI
DECEMBER 11
as part of our end-of-year celebration
~
CAROLINA GAMINI
is a British trained actress who has been working in film and theatre since 2001. She studied Duo-Acting for six years with the London Guildhall School of Music and Drama and later moved to Florence, where she now lives, and continued to study both at film school and with individual Italian and American acting coaches until 2006. Her Italian-Argentine background and British schooling allow her to act in Spanish as well as English.
Among other lead roles Carolina played an Italian Juliet in Romeo e Giulietta in 2005, she was Agnes in 2007 in an English production of Agnes of God, in 2009 she combined "Commedia dell'Arte" with Stanislavski and her three languages to play all the female roles in a bilingual production of The Comedy of Errors. Recently she played Gus in a female production of The Dumb Waiter and last year debuted on her own on stage as Leslie in Her Big Chance, Talking Heads.
Her performance in the short film "Carlos y Anna" won her Best Lead Actress in the Cinema Libero Film Festival in Rome in 2009. In 2005 together with five other actors, she co-founded La Compagnia Del Giallo, a successful, interactive and improvisation-based theatre company, with which she continues to perform regularly all over Italy.
HENRI LUBATTI is a member of the Antaeus theater company in Los Angeles.His theater credits include work at the Mark Taper Forum, SouthCoast Repertory Theater, The Old Globe in San Diego, the Seattle Repertory Theater, and the Intiman Theater in Seattle. Henri starred in the Showtime drama series "Sleeper Cell." He was last seen guest starring on the shows: "Grimm" and "Supernatural."
JUDITH SCARPONE: Credits include THEATRE (BROADWAY):The Twilight of the Golds (BOOTH THEATRE). Over 100 productions OFF-B'WAY and REGIONALLY: The Kennedy Center, The Hartman, Pasadena Playhouse, The Paramount, Walnut Street, Marines Memorial Theatre, Syracuse Stage, GeVa, Whole Theatre Co., Bergenstage etc., LOS ANGELES: Theatre @ Boston Court, The Odyssey, The Hayworth, The Court, The Coronet, The Canon, The Hudson, The Open Fist, The Road etc.
INTERNATIONALLY: Florence International Theatre Co.,The Global Theatre Project in Florence,Italy. TELEVISION: Co-Starred in several Movies for Television including "Rosanne:Portrait of a Domestic Goddess," "A Case for Murder," "A Match Made in Heaven," "The Twilight of The Golds." Guest Starred on Episodics such as "Hung," "Law & Order," "Lincoln Heights," "ER," "Dragnet," "The Education of Max Bickford," "Drew Carey," "Ellen," "One Life to Live" (recurring), "All My Children" (recurring). Series Regular on Showtime's critically acclaimed "Bedtime". RECENT FILMS: "Everybody Wants To Be Italian," "Jesus,Mary,& Joey," "Welcome Back Miss Mary," "The Manual & Divorced White Male". Member of The Open Fist Theatre Co., The Road Theatre Co. and Board Member of The Global Theatre Project.
ENSEMBLE
LISA CIRINCIONE is thrilled to be working with The Global Theatre Project again after having been part of several inaugural productions back in Florence, Italy. Theatre credits include: The Jersey Shore House, A Dog in Space and Juliet in Doublets and Hose (a loose adaptation of Romeo and Juliet) directed by April Webster, all at The Blank Theatre. Also seen in the world premiere of Loyalties at Pacific Resident Theatre (108 performances including 2 sold-out extensions). With the Grand Guignolers in A Grand Guignol Kabarett and A Grand Guignol Children's Show* not for children. FOR PACIFIC STAGES: Kenneth Lonergan's Lobby Hero and Lee Blessing's Great Falls with Alan Blumenfeld. EDINBURGH FRINGE FESTIVAL: Johnny Guitar and the award winning Star Wars Trilogy in Thirty Minutes. Neil Simon's I Ought to be in Pictures at the Long Beach Playhouse, Douglas Carter Beane's The Country Club, Lorca's Blood Wedding, Anita in West Side Story and Adelaide in Guys and Dolls. Lisa is a graduate of the B.F.A acting program at U.S.C. and a proud member of Actors Equity. She currently studies with Diana Castle at The Imagined Life. Lisa is also the founder and president of English Language Universal, a L.A. based language institute, which teaches English to artists and diplomats from around the globe. www.englishlanguageuniversal.com. Tanti Grazie a Bari e inboca a lupo.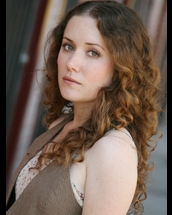 ALEXANDRA GOODMAN: Celebration, Cousin Bette, Arcadia, The After Dinner Joke,Camino Real (Antaeus); Arcadia (Sierra Madre Playhouse); Uncle Vanya, Rhinoceros, Freud Scenario (Wright Theatre), Antigone, Midsummer Night's Dream,Steel Magnolias (City Theatre). Films include "The Selling," "Stik Men," "Brain Dead" and "Fear Ever After," and the hilarious webseries "Lien On Me." She is a proud member of the A2 Ensemble, Antaeus' young company.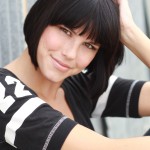 KATE MAHER has a BFA from University of Southern California. While there, she was seen in The Last Days of Judas Iscariot, Mansfield Park, Playing with Fire, Barbarians and The Crucible. She is also a proud member of Antaeus' A2 Ensemble and New American Theatre Company (formerly known as Circus Theatricals). Kate is honored to be working with The Global Theatre Project on such a worthy cause.
STEVE MAZUREK Currently can be seen in Hollywood in Show At Barre's concert series For The Record: Tarantino, Baz Luhrmann, Coen Brothers, and John Hughes, Also with Show At Barre: Rocky Horror (Brad), Hip Hipsteret,and Stoned Soul Picnic (The Music of Laura Nyro). Steve has travelled around North America as a featured solo artist with the Cincinnati Pops, Vancouver Symphony, Philadelphia Orchestra, and Southwest Florida Symphony Orchestra. LA THEATER: Les Miserables (Hollywood Bowl), Great Expectations (Odyssey Theater), REGIONAL: Yeast Nation (PCLO), The Irish Crossing (Pittsburgh City Theater) and As You Like It (Unseam'd Shakespeare). TV debut this summer in HawthoRNe on TNT. Steve is a graduate of The Interlochen Arts Academy and received his BFA in Acting from Carnegie Mellon University.
JASON THOMAS is a graduate of the Acting Program at the University of Northern Colorado. Jason is an A2 Ensemble member at Antaeus. Theater credits include Cato in Julius Caesar at Theatricum Botanicum, Henry Furley inEasy Virtue at Antaeus, Starveling in A Midsummer Night's Dream at Hermosa Beach Playhouse, Brad in A Devil Inside, Renfield in Dracula, Agamemnon inApollo and Cassandra, Benvolio in Romeo and Juliet, Grumio in Taming of the Shrew, Boulot in Paradise Hotel, among others. Television credits include "Cold Case," "12 Corozones," and "Fed Up." Jason can spin flat items extremely well and make balloon animals. Thank you for supporting the theater.
RANDOLPH THOMPSON: Favorite productions include Shortlived 2.0 (PianoFight L.A.), Monkey Madness (L.A. Theatre Ensemble), Dancing vs. The Rat Experiment (LaMama, E.T.C.), Schriebstück (U.S. & Canadian Premieres), Roberto Zucco (The Ohio Theater), Love's Labour's Lost (Baryshnikov Arts Center), and Twelfth Night (The Wild Project). Graduate of Tisch School of the Arts, NYU.
__________________
7.00pm Bilingual Performance | Act One includes the US premiere of 'A Stubborn Woman, a theatrical memorandum on Anna Politkovskaya' by Florentine playwright Stefano Massini. Presented bilingually in English and Italian with supertitles. Directed by Bari Hochwald & Produced by Deirdre Murphy.
8:45pm Panel: Journalists' Civil Rights | Act Two is a panel discussion which explores the impact on civil rights and democracies when journalists suffer violent reprisal for reporting truth in conflict zones, and why we in the states should care about this issue. Panel announced in November.
9:30pm Reception & Action | Act Three offers the choice of a cocktail with the event participants in the theatre or engaging in an human rights action in the lobby with members of Amnesty International.
Click here for more information or to buy tickets to the event | Save the Date Press Release